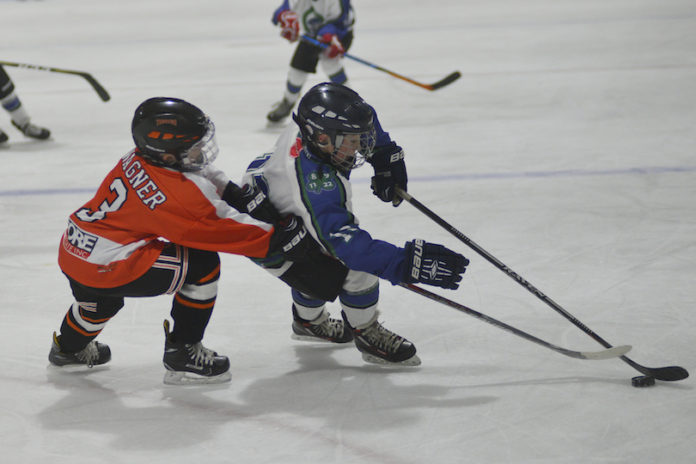 The Swift Current Tarpon Energy Broncos added a pair of wins in the South East Atom Tier I Hockey League over the visiting Yorkton Terriers.
Saturday, the Broncos never trailed in a 4-1 win, led by two goals and one assist from Parker Rondeau. Ryder Woods added a goal and an assist and Daxer Schroeder had two assists. Derric Dulatre also scored, while Nate Silbernagel added a single helper.
The two teams ramped up the offensive production in Sunday's contest as they combined for 15 goals, including a seven-goal first period. The Broncos led 4-3 after one period, 7-6 after two periods, and came out on top by an 8-7 final tally.
Woods led the Broncos with four goals and an assist, while Rondeau assisted on four goals and Dulatre added a goal and an assist. Schroeder, Ty Switzer, and Hayden Winslow also scored in the win. Aston Annesley registered two assists, while Brady Simpson, Aidan Robinson, Levi Wills, and Silberbagel all added assists.