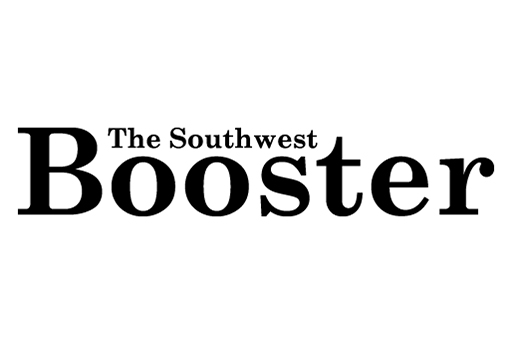 The SHSAA provincial cross-country championships were held in Turtleford on October 14. It was a cool, breezy day for the runners as they ran a scenic route around the Turtle River. The southwest had eight runners taking part:
Midget girls (94 runners) 3 km:
20th – Jenna Sabine (SCCHS).
Junior boys (81 runners) 4 km:
26th – Rueben Kuzma (SCCHS); 41st – Dylan Pierce (SCCHS); 44th – Chayne Krauchek (Hodgeville); 46th – Austin Coward (SCCHS).
Senior girls (104 runners) 4 km:
34th – Danika Messer (SCCHS); 67th – Kennedy Choo Foo (SCCHS); 97th – Taylor Dickie (SCCHS).
As a district, the Southwest placed seventh in the junior boys category. Swift Current Comp. placed 11th in the school team competition at the 4A level. Congrats to all the runners and their coaches Adam Jackson and Roberta McIntyre.
The senior girls volleyball results from October 10:
Hazlet site:
Hazlet over Hodgeville (25-8, 25-21); Hodgeville over Eastend (25-18, 25-19); Hazlet over Eastend (25-10, 25-7).
Maple Creek site:
Maple Creek over Gull Lake (24-26, 25-11, 15-13); Frontier over Gull Lake (22-25, 25-17, 15-12); Maple Creek over Frontier (12-25, 25-17, 17-15).
The re-scheduled games held at Consul on October 12:
Consul over Maple Creek (25-12, 22-25, 15-13); Consul over Eastend (25-11, 25-15); Maple Creek over Eastend (14-25, 25-22, 15-12).
The top four in the girls league after week five are:
1st – Hazlet 27 pts; 2nd – Frontier 17 pts; 3rd – Hodgeville/Vanguard 16 pts; 4th – Consul 13 pts.
Football scores from October 13:
6-man football Gull Lake 54 @ LCBI 36
9-man football Fort Qu'Appelle 0 @ Maple Creek 33
In the Moose Jaw girls soccer league, the defending champs Swift Current Ardens played in the league semi final on Oct. 12 against Moose Jaw Central. The Ardens came away with the 4-0 win and will now play in the league final on Oct. 17 against Weyburn. This game will be played in Moose Jaw. Good luck to the Ardens!
The southwest will host two regional soccer playoffs. The Swift Current Colts will host the 3A boys tournament on October 20-21. Besides the Colts, there will be two teams from Prince Albert – Carlton and St. Mary. Also hosting will be Herbert Laurels girls. They will share the field between the Comp. and Irwin with the Colts. They will have games on Saturday, October 21. The visiting 1A girls' teams include Dalmeny, Martensville and Caronport. The boys game on Friday will go at 3:30 p.m., while the girls' games are set for Saturday at 9:30 a.m. and 11:30 a.m. The boys final will go at 1 p.m. and the girls final will go at 3:30 p.m.
The Herbert Laurels boys will be on the road at Maymont for 1A boys soccer regionals, while the Swift Current Ardens will travel to Prince Albert to compete in 3A girls. The top two at each regional will advance to SHSAA provincial soccer on the 27-28 of October. Good luck Laurels, Ardens and Colts!
Junior volleyball playoffs will be happening at the end of October. The following are the host sites, dates and schools involved:
Rolling Hills B boys subsection @ Millar College (Pambrun) on October 24. Teams – Vanguard, Hodgeville, Swift Current Comp., Wymark, Ponteix.
Rolling Hills A boys subsection @ Gull Lake on October 25. Teams – Gull Lake, Irwin and Waldeck.
Cypress Hills boys section @ Leader on October 25. Teams – Leader, Fox Valley, Cabri.
Rolling Hills A girls subsection @ Gull Lake on October 26. Teams – Gull Lake, Ecole Centennial, All Saints, Waldeck, Irwin.
Rolling Hills B girls subsection @ Ponteix on October 26. Teams – Ponteix, Swift Current Comp, Vanguard/Hodgeville, Wymark.
Cypress Hills girls section @ Hazlet on October 28. Teams – Hazlet, Leader, Fox Valley, Maple Creek.
Whitemud boys section @ Consul on October 28. Teams – Consul, Eastend, Frontier, Shaunavon, Val Marie.
Whitemud girls section @ Frontier on October 28. Teams – Frontier, Consul, Eastend, Shaunavon and Val Marie.
Upcoming games:
Oct. 18 senior boys volleyball league. Host site Ponteix.
Oct. 20 9-man football. Shaunavon Shadows @ Fort Qu'Appelle.
Oct. 20 & 21 regional soccer in Swift Current for Swift Current Colts and Herbert Laurels girls
Oct. 21 12 man football semi finals
Oct. 21 6 man football playoffs Central Butte @ Gull Lake (1 p.m.).