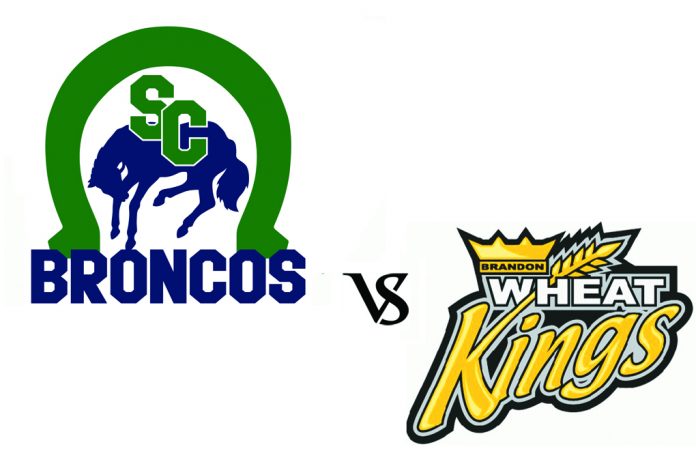 The Swift Current Broncos scored five goals over the opening 12:53 and cruised to a 7-2 win over the host Brandon Wheat Kings to improve to 3-0 this season.
The Broncos' top line continued to terrorize Western Hockey League opponents with 13 points in the win. Tyler Steenbergen led the way with four goals and one assist, followed by one goal and four assists from Aleksi Heponiemi and three assists from Glenn Gawdin.
Colby Sissons and Kaden Elder also scored, while Logan Flodell made 31 saves to improve to 2-0 since joining the Broncos.
Stelio Mattheos and Rylan Bettens replied for the Wheat Kings, who dropped to 1-2-0-1 this season.
Logan Thompson was chased after allowing five goals on 11 shots. Dylan Myskiw made 14 saves on 16 shots over the final 47:06.
The Bronco are off until Friday when they visit the Saskatoon Blades before hosting their home opener on Saturday against the Kotenay Ice.