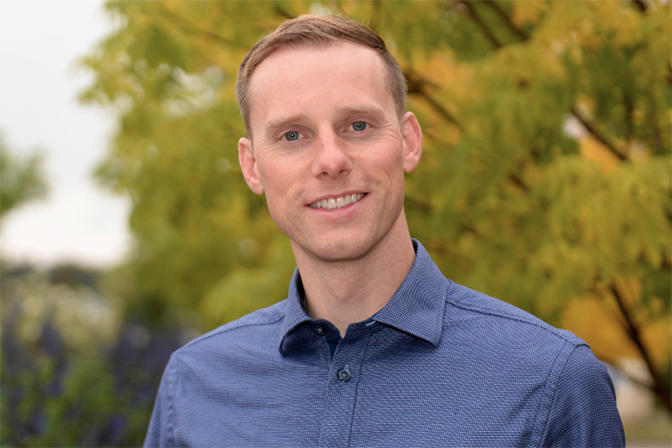 Derek Robinson has announced his intention to seek the Swift Current Constituency nomination for the Saskatchewan Party.
Robinson, who was born and raised in Swift Current, currently works as Executive Director of Digital Strategy in Executive Council and the Office of Premier Brad Wall.
Robinson said while Wall's announcement that he was stepping away from politics in the new year was a shock, it ultimately prompted his decision to enter the race.
"When he announced his news that he was stepping down I was pretty shocked and it was difficult to grasp. But I remember him saying as I reflected that now was the time for renewal. So I really saw that as a call to action and a challenge."
Having worked for six years promoting Saskatchewan and Wall via various digital platforms, he says a chance to serve as an MLA would be an incredible honour.
"So to have the opportunity to potentially serve as their MLA would just be incredible," he said.
"I want to be that strong voice for Swift Current. And I think I can provide just a really refreshed and renewed energy and a new perspective I think would be very beneficial for the area."
Robinson, who received his Bachelor's degree from the Edwards School of Business at the University of Saskatchewan, knows the nomination will be an interesting race.
"I expect a spirited contest, and I want to be the first one out of the gate and start working."
"I think this is going to be a hotly contested seat. I think it's going to be a serious nomination battle. Partly because Premier Wall's just done such a great job in the constituency."
Robinson said that coming from a family of small business owners he would continue to place a focus on economic growth for Saskatchewan.
"I think my main goal would be to see families and businesses prosper in Swift Current and across this province. I think we've only really scratched the potential that we have in Swift Current and this province to see the economy grow."
Robinson, his wife Katrina, and children Eli and Ezrett plan to move back to Swift Current following a successful nomination.
Additional information about Robinson's campaign is available on his Facebook page and on Instagram (@DerekRobinsonforSC).