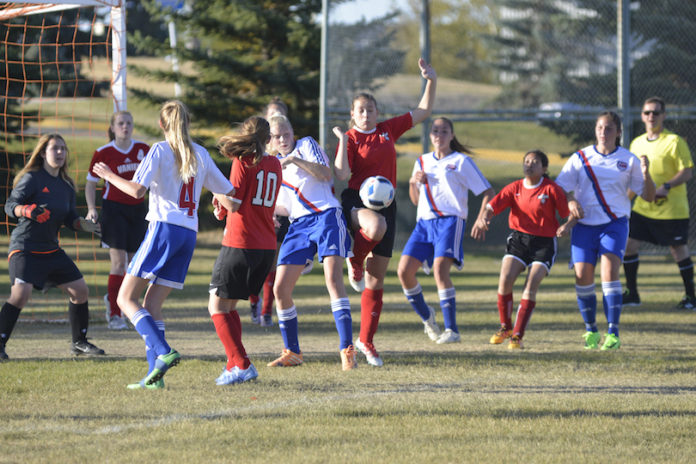 The Swift Current Comp. Ardens completed a ninth consecutive unbeaten regular season with a 5-2 win over the visiting Moose Jaw Vanier Spirits Thursday.
A shorthanded Ardens squad took a 3-0 lead but then allowed two goals in under three minutes for a 3-2 lead after halftime. The players straightened out their game in the second half with two goals to put the game out of reach for an 8-0 regular season record in the Moose Jaw High School Girls Soccer League.
Lauryn Hayes led the Ardens with two goals and two assists and finished with 16 goals on the season to place fifth all-time in league scoring. MJ Anderson also scored twice and added an assist, while Allison Wall added a single goal. Ilyssa Dyck and Cassie Barber added assists and Jaden McKenzie got the win in goal.
The Ardens will be in Prince Albert this weekend for an eight-team tournament.