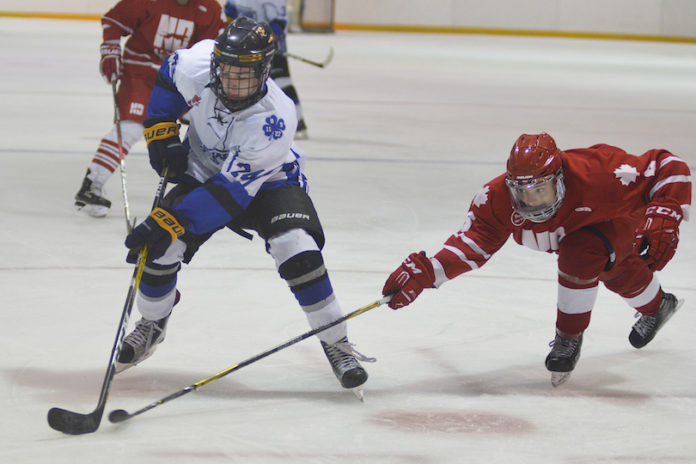 The Swift Current Home Hardware Legionnaires won their fourth straight pre-season game with a 5-3 victory over the visiting Notre Dame Hounds Wednesday.
The Legionnaires trailed 2-1 after one period before scoring four of the final five goals to improve to 4-1 with two games remaining in the pre-season.
Veteran Rin Beny led the team with two goals and one assist, while Kersey Reich had a goal and two assists. Hunter Lamb added a goal and an assist and Mkyllan Couture chipped in a pair of assists. Mason Ziola also scored, while Lucas Ochitwa and Jacob Piller added assists.
Cody Levesque made 13 saves on 14 shots and Jacob Herman made 21 saves on 23 shots to share the win.
Ethan Ernst, Cordel Larson, and Adam Zimmerman all scored for the Hounds.
The Legionnaires will be back at home Saturday against the Saskatoon Contacts at 6 p.m. at Fairview West Arena. They will also face Team Sask U16 on Sunday in Wilcox.