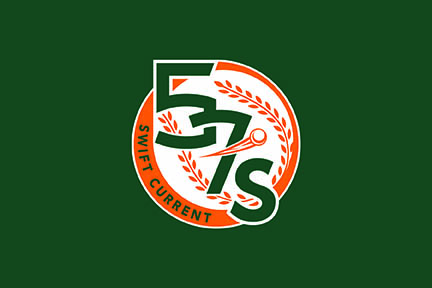 The Swift Current 57's have been ranked in the Collegiate Summer Baseball Top 30 for the second straight season.
After winning a second straight Western Major Baseball League championship, the 57's were ranked 15th in the Final National Rankings, which includes teams from 30 different leagues, including over 250 collegiate summer baseball teams.
The 57's finished second in the WMBL regular season with a 33-15 record after winning their final seven games. They added nine wins in the playoffs but fell behind 0-2 and 1-2 to the Weyburn Beavers and Edmonton Prospects respectively, only to come out on top of all five must-win situations.
The Swift Current Indians were also ranked 15th in 2016 after sweeping their way through the playoffs.
The top ranked team in 2017 were the Cape Cod Baseball League champion Brewster Whitecaps, who finished with a combined 27-24-2 record. A total of 24 different league champions were listed amongst the top 30 teams in North America.