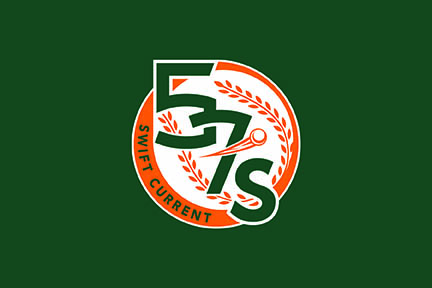 The Swift Current 57's staved off elimination for the fourth time this post-season with a 6-4 won over the host Edmonton Prospects in game four of the best-of-five Western Major Baseball League championship series Wednesday.
The 57's produced a three-run eighth inning to send the series back to Swift Current. They had fallen behind 4-3 when Eric Sabroski clubbed a three-run home run in the sixth inning. They took back the lead for good when Riley Campbell singled home Cole Thibodeau and John Baiada and then Campbell scored on a wild pitch.
Closer Keil Krumwiede got the win with 2.1 scoreless innings in relief. Starter Bobby St. Pierre allowed four hits, two walks, and four runs, while striking out five over 6.2 innings.
The defending champion 57's outhit the Prospects 13-6 and made two errors, compared to four from the Prospects, but stranded 11 runners to keep the outcome in doubt.
Campbell finished the game four-for-four with a walk and two runs scored to improve his average to .407 in the post-season. Nick Canas finished with three hits in the game as well.
Game five will take place Thursday at 7:05 p.m. at Mitchell Field.