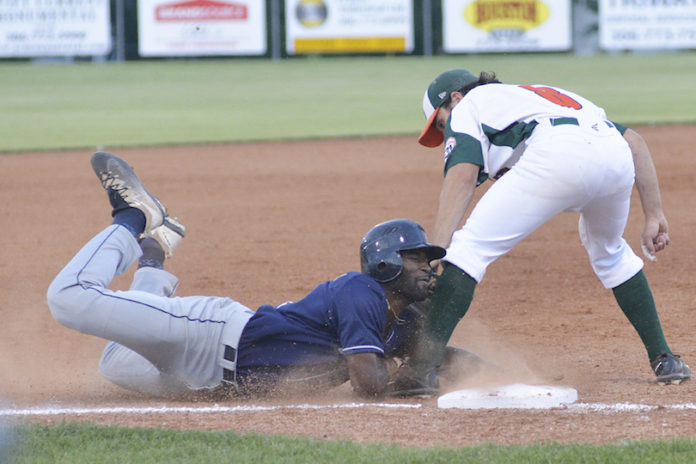 The Swift Current 57's had no answers for the visiting Weyburn Beavers in a 12-4 loss to open the best-of-five Western Major Baseball League Eastern Division championship series Monday.
The Beavers had won six of eight meetings during the regular season and that trend continued into the post-season. They nickel and dimed their way to a 4-0 lead and, just when the 57's climbed back within one run, blasted the game open with three home runs to put the game out of reach as they finished with 20 hits.
The Beavers scored three runs in the second inning and added another in the third inning to take control of the game. The 57's replied with a three-run fourth inning when Bodie Cooper hit a two-run home run, followed by a solo shot from Mason Brown.
Th comeback attempt was stopped dead in its tracks when Zach Frazier hit a grand slam in the fifth inning. Ulysses Fluellen added a three-run home run in the eighth inning.
Riley Campbell closed the scoring in the eighth inning with a solo home run for the 57's.
Game will be played Tuesday at 7:05 p.m. at Mitchell Field in Swift Current.