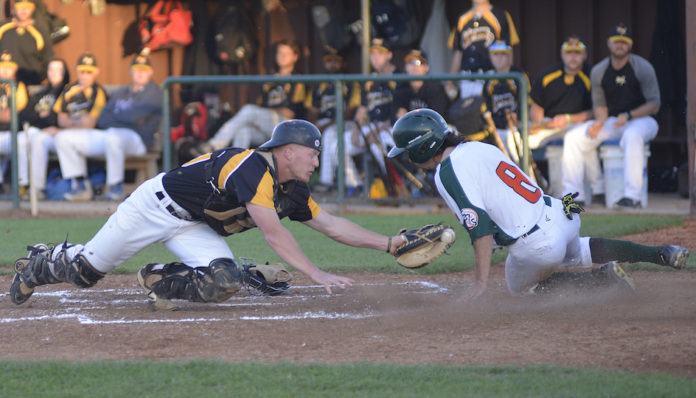 The Swift Current 57's made three costly errors in a 6-5 loss to the visiting Moose Jaw Miller Express to even the Western Major Baseball League's Eastern Division best-of-five semi-final series at one game apiece.
The 57's led for much of the game but a pair of errors in the seventh inning led to a three-run inning as Moose Jaw took the lead for good.
The 57's attempted a ninth-inning comeback with two runs before leaving the tying run on third and the winning run on second base.
Starter Dustin Wells was tagged with the loss after allowing eight hits and four runs, only two that were earned, during a tough luck outing.
Brett Esau led the 57's with three hits, including two home runs, and three runs batted in. Riley Campbell and Bodie Copper also had two-hit outings as the 57's eight-game winning streak came to an end.
Games three and four are slated for Thursday and Friday in Moose Jaw. Game five, if necessary, would be Saturday back in Swift Current.