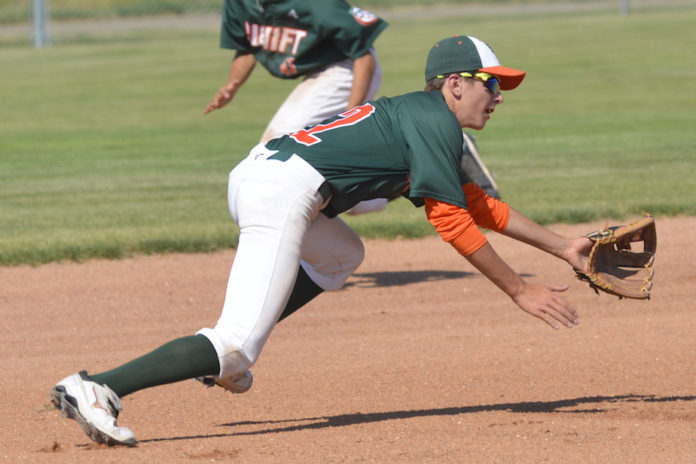 The Swift Current 57's concluded their Saskatchewan Midget AAA Premier Baseball League regular season with four games this week.
The 57's visited the Northwest Prairie Pirates on Thursday when they dropped the opener 11-1. Nolan Klein scored the only run in the third inning when he walked and came around to score an unearned run.
The 57's scored the first three runs but then allowed 17 unanswered runs in a 17-3 loss in game two. Dayne Stenson hit a bases loaded, ground rule double to plate Logan Fritzke and Ethan Warkentin and then Grady Larson singled home Stenson in the first inning.
They hosted the Regina Wolfpack on Saturday and lost both games. The 57's dropped the opener 5-1 with the lone run coming when Quinn Patenaude was singled home by Warkentin.
The second game required extra innings, but the Wolfpack scored in the ninth for a 5-4 win. Stenson hit a two-run home run in the fifth inning. He finished two-for-three with a walk, two runs scored, two runs batted in, and a stolen base. Brock Wall and Patenaude also scored, while Fritzke and Klein had the other RBI's.
The 57's finished the regular season with a 7-23-1 record. They will now host the Baseball Saskatchewan Midget AA Tier 1 Provincial Championships next weekend. They open the tournament Friday at 12:30 p.m. against the Midwest Diamondbacks. The 57's will also take on the Regina Buffalos Saturday at 12 p.m. and the Moose Jaw Canucks at 8 p.m.
The gold medal game is slated for Sunday at 3:30 p.m. at Mitchell Field.