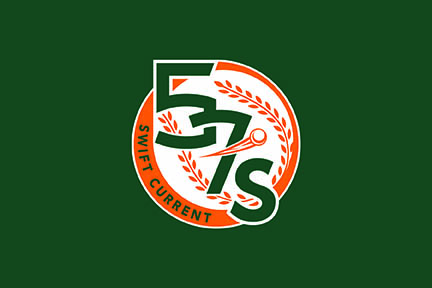 The Swift Current 57's first trip to Fort McMurray resulted in a 5-0 win to end a two-game losing streak.
Dustin Wells continued to confound Western Major Baseball League opponents as he improved to 3-0 since arriving from George Fox University. The Glendale, AZ southpaw allowed only six hits and two walks while striking out six in the complete game shutout. The Senior lowered his earned run average to 0.45 in 20 innings since joining the 57's.
The 57's jumped ahead with a three-run third inning when Blake Adams singled home Riley Campbell and Cole Thibodeau, and Nick Canas singled home Adams.
They added a fourth run in the sixth inning when Kyle MacDonald singled home Keil Krumwiede.
Mason Brown added an insurance run in the ninth inning when he singled home MacDonald to make it 5-0.
The 57's improved to 20-11 to pull even with the Regina Red Sox for top spot in the Eastern Division, while the Giants dropped to 11-20. The two teams will rematch Wednesday at Shell Place in Fort McMurray.