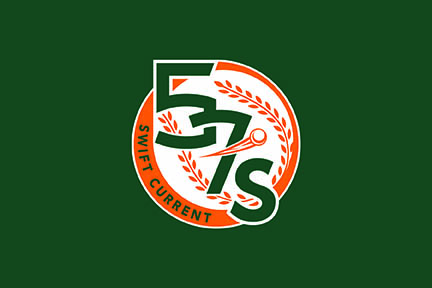 The Swift Current 57's lost both game Saskatchewan Premier Midget AAA Baseball League games to the host Regina White Sox Wednesday.
The 57's were held to only four hits in a 9-2 loss to open the day. Jacob Lipp picked up the complete game win with only four hits and two runs allowed while striking out eight over seven innings.
Ayden Annala got the 57's on the board in the fifth inning when he singled home Dayne Stenson. Grady Larson singled home Logan Fritzke for the second run in the seventh inning.
The 57's took an early 2-0 lead but were undone by a seven-run fifth inning in a 14-4 loss in game two.
They scored twice in the first inning when Quinn Patenaude and Logan Fritzke touched home plate after an error by the pitcher. They added two runs in the fifth inning when Ethan Warkentin doubled home Brock Wall and Patenaude.
The 57's dropped to 7-19 to remain ninth in the league, while the White Sox sit fourth with a 17-10 record. The 57's are back in action next Wednesday when they visit the Northwest Pirates for two games with only four games remaining in the regular season.