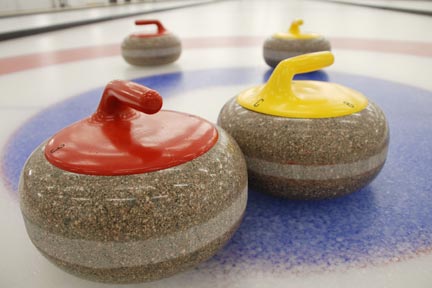 Swift Current's Kelly Schafer appears poised to appear in a third Olympic Games. Schafer (formerly Wood) was named an alternate on Eve Muirhead's rink that will represent Great Britain in Women's Curling at the 2018 Winter Olympics in Pyeongchang, South Korea.
Schafer will rejoin her former skip, as well as third Anna Sloan, second Vicki Adams, and lead Lauren Gray. Schafer also played with the Scottish rink last season while Sloan recovered from injury.
She played with Muirhead at the 2010 Winter Olympics in Vancouver and also curled in the 2006 Winter Olympics in Torino, Italy.
The 2018 Olympic Winter Games will take place from February 9-25, 2018.
Schafer currently serves as the City of Swift Current's Recreation Coordinator.
"I'm so honored to have been given another opportunity to represent my homeland of Great Britain. This is a special moment for me and my family. The curling athletes were among the first athletes selected by the British Olympic Association to represent Team Great Britain in PyeongChang," said Schafer.
"I feel so privileged to be able to join a team of talented individuals in team Muirhead, who I can also call friends, and I look forward to embracing the wider concept of 'team' as we compete with all of the Great Britain winter sport athletes."
Mayor Denis Perrault is one of many local curling fans who will be cheering for two Women's Curling teams this winter.
"As Canadians, it's difficult to root against Canada in any competition," said Perrault. "That being said, when one of our local residents – and an employee of the City – is competing in the Olympics, we'll all become adopted Great Britain fans for this event. Kelly and Team Muirhead will certainly have the support of Swift Current behind them!"
Schafer will be taking a leave of absence from her position with the City beginning in July to fully concentrate on training for the Games and will return to her position following the Olympics.