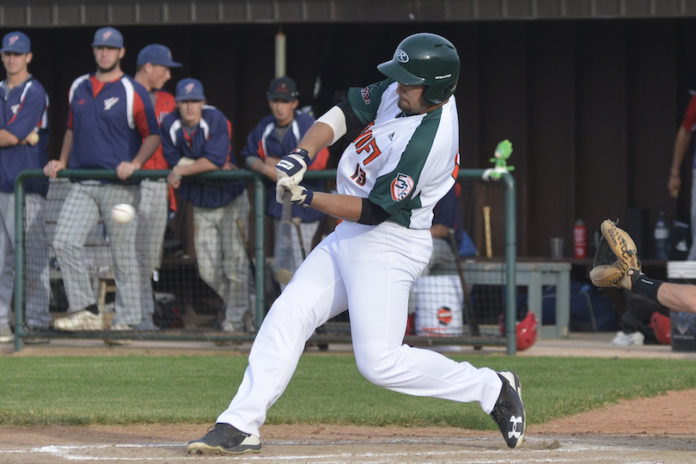 First baseman Kyle MacDonald made a spectacular return to the Swift Current 57's, leading the team to a 10-1 win over the visiting Yorktown Cardinals Monday.
The Mississauga, ON native homered in his first two plate appearances of the season and finished three-for-four with three runs scored and five runs batted in.
MacDonald hit a solo home run to lead off the second inning and then blasted a two-run shot in the third inning. He added a two-run single in the sixth inning.
MacDonald is coming off a monster season with the Crowder College Roughriders where he hit .343 with 15 home runs in 68 games.
Ben Andrews also had three hits, scored twice, and brought home one run for the 57's, who finished with 11 hits.
Fernando Pena got on track for the 57's with six innings of five-hit ball, allowing one walk and one run while striking out six in the win.
Trey Taylor, Ernesto Romero, and Layne Downing all added scoreless relief appearances for the 57's.
The 57's improved to 10-3 with their fifth straight win, while Yorktown dropped their sixth consecutive game to fall to 2-11.
The 57's will return the visit to Yorkton on Tuesday.