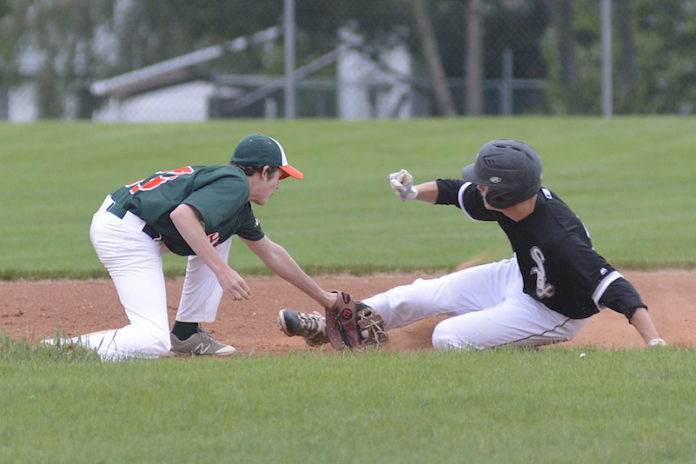 The Swift Current 57's lost 5-1 to the visiting Regina White Sox Wednesday to remain winless in the Saskatchewan Premier Midget AAA Baseball League.
The 57's were held to four hits as they dropped to 0-6-1 on the season. Logan Fritzke led the team with a pair of singles to improve his average to .429 on the campaign. He scored the only run in the seventh inning after singling, advancing on a wild pitch, and then scoring on an error.
Riley Hughes took the loss after allowing two hits and two runs, one that was earned, over three innings of work. Fritzke worked the final four innings, allowing five hits, one walk, and three runs while striking out three.
Lefty Dylan Bells got the win with 14 strikeouts over seven innings for the White Sox, who improved to 6-3 on the season.
The 57's are on the road Saturday to visit the Saskatoon Giants (4-5) for two league games.