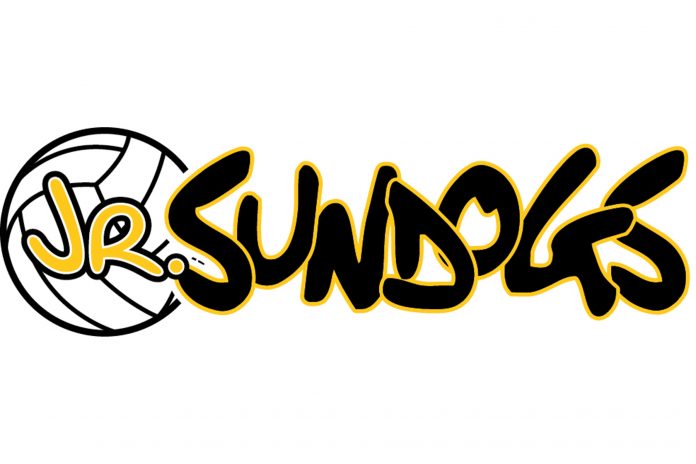 The Swift Current 15U Female SunDogs won two of seven matches at Volleyball Canada Nationals West in Regina over the May long weekend.
The SunDogs, coached by Liam Choo-Foo, Travis Kelln, and Shawn Hiebert, had a rough opening day with preliminary round losses to Manitoba's Prairie Fire, (18-25, 20-25), Alberta's Nooks Blue (20-25, 16-25), and Alberta's Canuck Blue (11-25, 22-25).
The Saskatchewan champions rebounded on Sunday for a 2-1 match record in their power pool. They defeated the Seaside Surf (25-23, 21-25, 15-13) and Regina's QCVC Royal Fusion (25-23, 26-24), before losing to the Weyburn Rush (16-25, 18-25).
Their tournament came to an end Monday morning in the Tier 3 quarter-final with a three-set loss to Albert's NAVC Griffins (24-26, 25-23, 11-15).