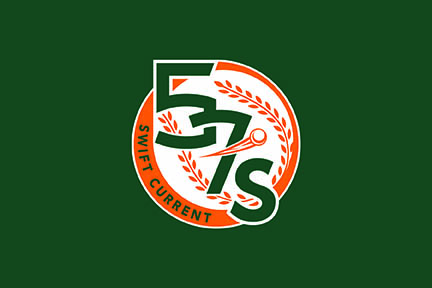 The Swift Current 57's have announced four new pitchers who will join returnees Bobby St. Pierre and Aidan Goodall for the 2017 Western Major Baseball League season.
Utah's Joshua Payne, Arizona lefty Justin McAllister, Kansas native Seth Holman and Massachusetts born Michael Guerrero have confirmed Swift Current as their 2017 summer baseball home.
"Josh, Seth, and Justin are all experienced pitchers who are putting together great seasons for two of the top teams in Division 2 Baseball. Michael has a live arm and the ability to miss bats. He is the closer for the number two ranked team in Junior College," said 57's coach Joe Carnahan of his new pitchers.
Payne is a 6'6'' senior at West Texas A&M University. The 260-pound righty had a dominant season with a 10-3 record and 2.59 earned run average, with 98 strikeoutsand only 17 walks over 80 innings.
McAllister is a 6'4'' senior at West Texas A&M University as well. He has eight saves and 44 strikeouts with eight walks over 37.1 innings.
Holman is a 6'4'' junior at Emporia State University, where he has a 10-2 record, 4.07 ERA with 76 strikeouts and 21 walks over 90.2 innings.
Guerrero is a 5'10 sophomore at Crowder College who has signed a Letter of Intent to join Division 1 Marshall University. He had a 2-2 record with three saves, a 3.26 ERA with 30 strikeouts and nine walks over 22 innings innings.
The 57's will play their home opener on June 1 when they host the Moose Jaw Miller Express.