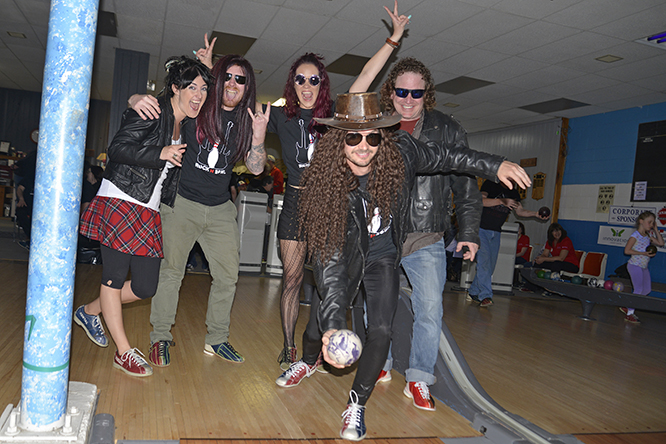 A total of 42 teams took to the lanes at Frontier Bowling Lanes on Saturday to participate in the 30th annual Ability Bowl.
The 230 participants were able to raise $70,696 during this fundraiser for the Saskatchewan Abilities Council, Swift Current Branch.
Many of the teams dressed as their favourite rock stars during the Rock 'n' Bowl themed event.
"We are overwhelmed by the generosity of the Swift Current community," said Jessica Sauder, Community Relations Coordinator at the Swift Current Branch. "Without the support from our partners, sponsors, volunteers, pledgers and bowlers, we couldn't provide essential services and supports to over 2,000 individuals in the Swift Current and area each year. Thank you so very much!"
The top individual fundraiser was Dorothy Quebec who raised $5,342. Second place went to Jarrod Schellenberg for raising $2,600. Third place went to Dwight Larter raising $1,770 and Carley Martinson was awarded the Bob Hayes Memorial plaque for the Saskatchewan Abilities Council client who raised the most funds with a total of $1,150.85.
The top fundraising teams were: 1) Signs 'n Such – $5,762; 2) SARCAN Superstars – $2,758.30; 3) Bowling Stones – $2,600.
Dwight Larter won the grand prize of two floor tickets to Guns n Roses in Regina, a one night stay at Hotel Saskatchewan and a $100 gas voucher.
The 30th anniversary of Ability Bowl marked three decades of support for the programs and services offered by the Swift Current Branch of the Saskatchewan Abilities Council.