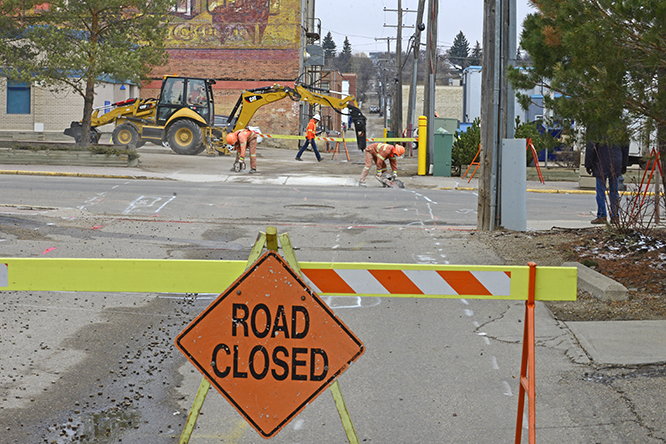 A portion of Chaplin St. E. through Swift Current's downtown core will be closed for two weeks to allow crews to complete an infrastructure improvement project.
Effective this morning, Chaplin St. E. is closed from 1st Ave. N.E. to Central Ave. N. while overhead powerlines will be relocated underground.
"This is part of an ongoing project to move our existing overhead lines underground," explained Mitch Minken, Swift Current's General Manager of Infrastructure & Operations.
Trenching work began this morning to allow the power lines to be moved underground along the alley way. This will result in the Chaplin Street entrances to the alley located between 1st Ave. N.E. and Central Ave. N., on both sides of Chaplin Street, being closed to traffic during this time.
Traffic Detours are now in place, with westbound traffic on Chaplin St. E. having the option of turning north or south at 1st Ave. N.E.
Motorists who wish to continue in a westbound direction, the City is recommending they head north on 1st Ave. N.E., and then continuing west at Herbert St. E.
Upon completion of the work at Chaplin Street, the project will continue south down the alley towards Cheadle Street East.