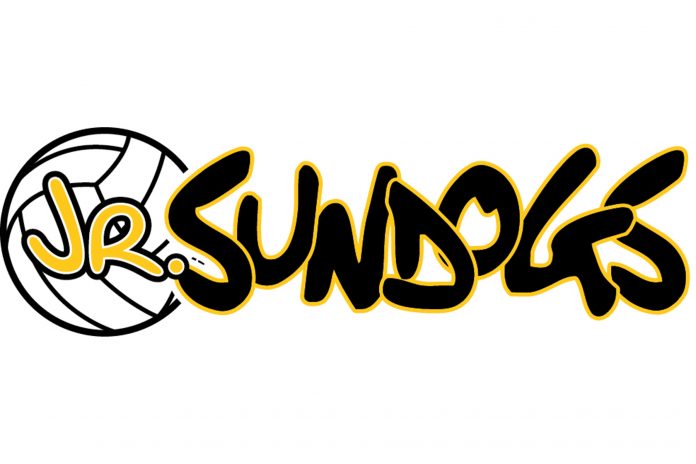 The Swift Current U14 Girls Junior SunDogs won three of seven matches at a weekend tournament in Moose Jaw to place seventh overall.
The SunDogs, coached by Chris Grainger and Brad Gross, lost their opening two matches on Saturday to the QCVC Sabotage (24-26, 25-16, 12-15) and the host Moose Jaw Element (12-25, 20-25). They closed out the day with back-to-back wins over Rouleau (25-15, 25-20) and the Humboldt Hornets (25-16, 26-24).
The SunDogs Yellow team opened their day Sunday with a loss to the SunDogs Black team (16-25, 19-25) and then fell in three sets to the Yorkton Blitz (25-27, 25-16, 16-18).
The U14 Yellow Junior SunDogs concluded their tournament with 25-19 and 25-20 win over the QCVC Sabotage.