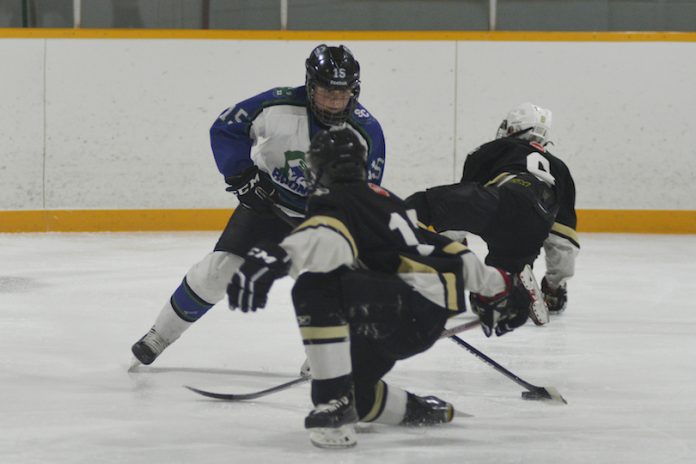 The Swift Current Southwest Terminal Broncos are one step closer to defending their Saskatchewan Hockey Association Peewee AA provincials title after a blowout win to close out the best-of-three semi-final series.
Brady Wilson scored a natural hat trick over the opening 5:44 to lead the Broncos to a 10-3 win over the Regina Tigers to clinch a two-game sweep and a spot in the championship series. Wilson also assisted on three of the final four goals during a six-point outing.
Dayne Feicht followed with a goal and three assists and captain Jaydon Jessiman added two goals and one assist. Rylan Hildebrand got the win in goal and Hunter Arntsen also helped to secure the win with a third-period relief appearance.
Kalan Lind and Rylan Silzer each registered a goal and an assist, while Connor Choo-Foo and Nolan Stevenson added two assists each. Anthony Wilson and Rohan Priebe also scored, while Rylan Williams and Kane Klassen added single helpers.
The Broncos will now await the winner of the north semi-final between the Saskatoon Titans and Warman.