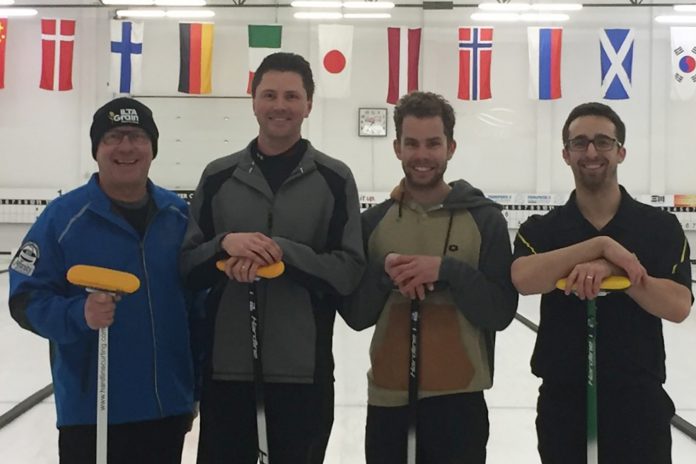 Max Kirkpatrick's Westax rink is back atop the Swift Current Curling Club's Innovation Credit Union Super League.
The Westax rink defeated Pattison Ag (Lenz) in the championship game on Thursday. Westax was comprised of skip Max Kirkpatrick, third Jeff Chambers, second Mitch Minken, and lead Justin Senicar. They also had contributions from Reagan Hadden and Jason Senicar.
Choice Driving School (Quintin) defeated TDK Trucking (Kennedy) in the B Event final.
Premier Tech (James) defeated Cypress Motors/Subway (Rumpel) in one C Event game, while Seidler topped Swift Plumbing & Heating (Wicks) in the other.