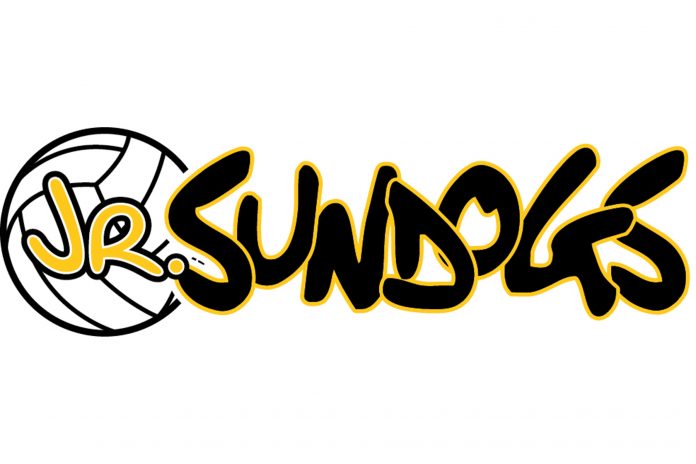 The 15U Girls Junior SunDogs volleyball team won their first five matches to place fourth at Sask Cup #2 in Saskatoon and Warman over the weekend.
They topped their round robin group with three wins, picking up victories over the Lloydminster Rustlers (26-24, 25-10), the Weyburn Rush (25-10, 25-19) and Prince Albert's Toppers En Fuego (25-20, 26-24).
The 15U Junior SunDogs, coached by Liam Choo-Foo and Travis Kelln, ended their day with a three-set win over the Regina Beach South Shore Stingers (18-25, 25-18, 16-14).
They opened their day Sunday with a three-set win over the QCVC Royal Fusion (25-22, 22-25, 15-7) in the quarter-finals.
The SunDogs lost the semi-final 19-25 and 20-25 to the Weyburn Rush and then dropped the bronze medal match in three sets to the BVC Impact (25-14, 16-25, 11-15).
The 14U Girls Junior SunDogs Black were also in Saskatoon for Sask Cup #2. They won five of seven matches to place third in Div 2 Tier 1.
The 14U Girls, coached by Mary Jane Benesh, Kim Sauder, and Keri White, won matches over Regina's QCVC Eclipse (25-17, 25-13), Outerlimits Fusion (25-15, 25-8), and Warman VC (25-20, 25-14) to open the tournament Saturday. They lost their final match of the day to the Prince Albert Toppers (22-25, 20-25).
The 14U Junior SunDogs opened their day Sunday with a loss to the Lumsden Rage (17-25, 24-26) before rebounding to defeat Weyburn in three sets (25-8, 14-25, 15-13) and the Estevan Extreme (25-15, 25-17) to conclude the weekend.