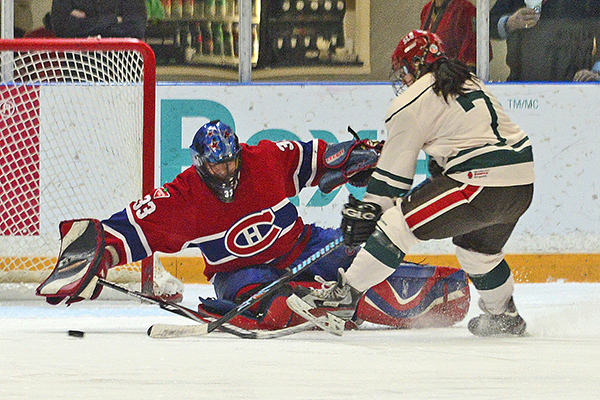 The Montreal Canadiens Alumni hockey team showed flashed of brilliance while earning a 10-7 win over the Swift Current Emergency Services team on Friday night.
There were lots of bleu-blanc-rouge jerseys in the crowd at the exhibition contest played at the Innovation Credit Union iPlex. The very pro-Montreal crowd had lots to cheer for, with Vezina Trophy winning goalie Richard Sevigny between the pipes, former two-time 50 goal scorer Stephane Richer was constant offensive threat, and four-time Stanley Cup winner Yvon Lambert guided the team as coach.
The fun evening of hockey also featured a Swift Current Emergency Services team bolstered by former Swift Current Broncos Sheldon Kennedy, Todd Holt and Joel Rogers. Also supporting the roster was former national team member Bobbi Jo Slusar.