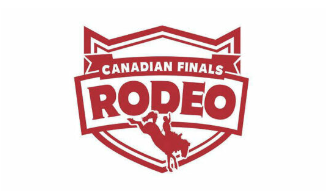 Six Southwest competitors were among the top performers at the Canadian Finals Rodeo in Red Deer on Nov. 1-5.
Mankota's Karlie Cowie was the aggregate champion in Ladies Barrels. She topped the 12-cowgirl field by placing in the top six in all six rounds. She opened the Finals in sixth in 13.96 seconds and then finished fifth in 14.02 seconds.
Cowie improved to second in round three in 13.76 seconds and followed up in fourth in round four in 13.82 seconds. She placed second in round five in 13.66 seconds. Cowie wrapped up top spot when she won round six in 13.60 seconds.
Eastend's Joseph Vansandt was the Steer Riding aggregate champion in Red Deer. He registered scores in all four rounds to win the title. He was third in the opening round with 72 points and then placed fifth with 69.5 points in round two. Vansandt was third again in round three with 73.5 points. He closed out the win in second spot in round four with 69 points.
Maple Creek's Jared Parsonage finished second at the Finals in Bull Riding. He covered four bulls in six attempts.
Parsonage was second in round one when he rode Burnt Oil for 82.50 points. He was bucked off Red Bull in round two. Parsonage rebounded in round three to tie for second with 87.25 points on Blue Bombshell.
The defending Finals champion was third in round four with 86.75 points on Sugar Jacked. He tied for third in round five with 85.25 points on Captain Jack. His repeat hopes ended in the final round when he was bucked off American Hats Chester.
Mexico's Edgar Durazo won Bull Riding when he scored 88 points on Rust Buckert in the final round.
All three McLeod brothers from Waldeck were in Team Roping action in Red Deer. Tuftin and Tyce McLeod placed third in the aggregate standings with five successful runs.
They did not register a time in round one before tying for eighth in 5.3 seconds. They improved to fifth in round three in 4.9 seconds. They were sixth in round four in 15.0 seconds. Their best finish came in round five in third in 5.3 seconds. Tuftin and Tyce McLeod closed out the Finals in fifth spot in round six in 12.7 seconds.
Tee McLeod and Brady Chappel (Moose Jaw) finished fifth at the Finals. They won round one in 4.3 seconds. They tied for second in 4.1 seconds in round two. Tee McLeod and Chappell were third in round three in 3.7 seconds and tied for third in round four in 9.9 seconds. They were unable to register a time in either rounds five or six.