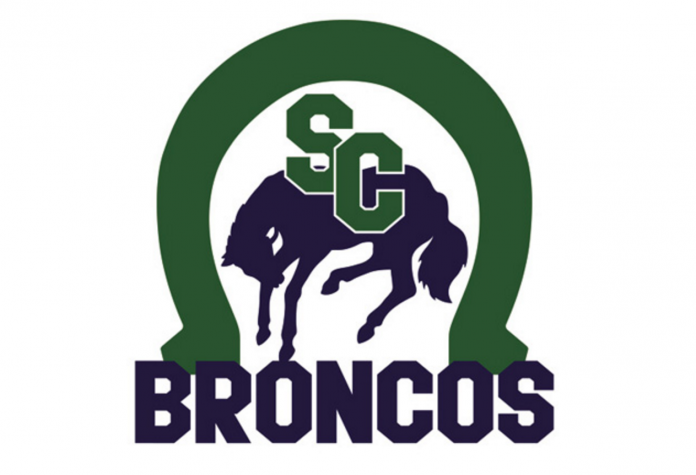 The Swift Current Southwest Sports Excellence Broncos split a home and away set against the Regina Rangers in the Saskatchewan U18 AA Hockey League last week.
Thursday, the Broncos scored the opening six goals to defeat the host Rangers 6-1. Brett Stusrud led the Broncos with two goals and three assists, followed by one goal and three assists from Carter Tuplin. Ryder Bradford added a goal and two assists, while Dylan Gedny registered three assists.
Tyler Hudec and Nate Silbernagel also scored. Dylan Hallborg added one assist. Rhett Jamieson made 25 saves on 26 shots for the Broncos.
Blake Rowley took the loss with 17 saves on 23 shots. Reid Bechard scored the lone goal for the Rangers.
Saturday, the U18 AA Broncos lost the rematch 4-1 on home ice. Stusrud scored the only goal in the second period with an assist from Tuplin.
Bechard, Xavier Doane, Ryden Amberson, and Chase Solie scored for the Rangers. Anton Merzliakov made 26 saves in the win.
Conner Bender took the loss with 29 saves.
The U18 AA Broncos (4-6-0) will host the Regina Vics on Saturday at 7:45 p.m. and Sunday at 1:15 p.m.