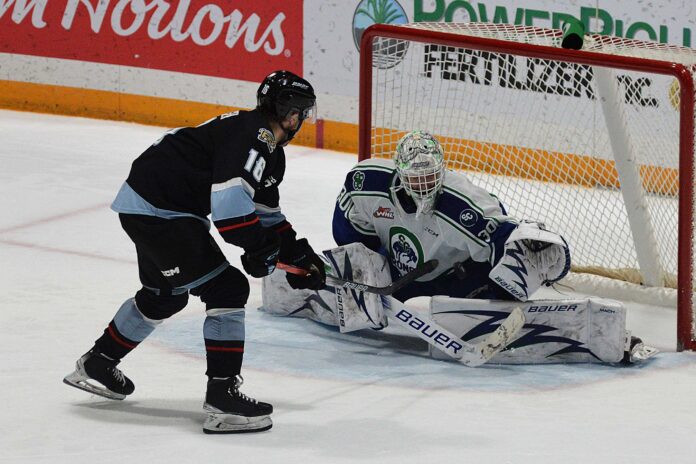 The Swift Current Broncos moved to 2-0 against U.S. Division teams with a 4-3 shootout win over the visiting Portland Winterhawks on Friday.
Rylan Gould scored the winning shootout goal as the Broncos earned points in a game they were trailing after two periods for the first time in six attempts.
The two teams combined for four goals in the opening frame with each team taking a lead. Former Bronco Josh Davies scored 33 seconds into his return to Swift Current with a top corner shot for his eighth goal. The Broncos quickly replied with a Josh Filmon goal on the power play and Luke Mistelbacher's first goal of the season, both on tap-ins from just outside the crease on centering feeds. The Winterhawks tied the game with a Josh Zakreski goal on the rush for a 2-2 score after one period.
Nicholas Johnson scored the only goal of the second period to give Portland another lead.
The Broncos scored 3:22 into the third period when Brady Birnie notched his fifth goal of the season.
Reid Dyck made 29 saves to improve to 6-2-0-0. He stopped four of five shootout attempts as well.
Jan Spunar took the loss with 26 saves to fall to 7-2-0-1. Mathew Ward also scored to open the shootout for the Broncos.
The Broncos improved to 7–7-1-0, while Portland fell to 9–4-0-0. The Broncos will host the Everett Silvertips on Sunday.