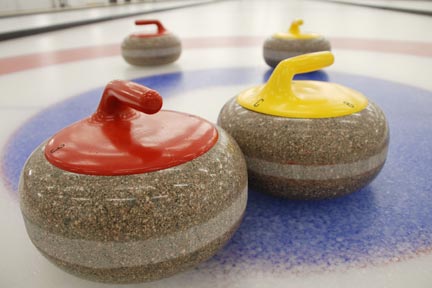 The Swift Current Curling Club – Innovation Credit Union Super League features 12 teams this season.
First Avenue Dental currently leads Pool A with a 2-1-0 record. SWT leads Pool B with a 4-0-0 record.
The league will be back on the ice on Nov. 16.
November 2 results:
SWT defeated Silverline Construction
James defeated Mercator Financial
ACT Swift Sliders defeated Windy Willow Farms
Swift Plumbing defeated Techmation Control
Subway defeated Therrien Construction
Chinook Golf Course defeated First Avenue Dental.
Pool A
1 – First Avenue Dental 2-1-0
2 – Subway 2-2-0
3 – Chinook Golf Course 2-2-0
4 – Therrien Construction 2-2-0
5 – Swift Plumbing 2-2-0
6 – Techmation Control 1-2-0
Pool B
1 – SWT 4-0-0
2 – ACT Swift Sliders 3-1-0
3 – James 2-2-0
4 – Silverline Construction 2-2-0
5 – Windy Willow Farms 1-3-0
6 – Mercator Financial 1-3-0