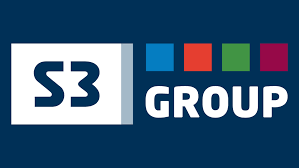 Contributed
At an event held October 18 at S3 Group's newest location, the Government of Alberta announced its investment into S3's expansion into Alberta.
The event was attended by esteemed leaders and dignitaries, including Alberta Premier and MLA for Brooks-Medicine Hat, Premier Danielle Smith; Minister of Jobs, Economy and Trade, Honourable Minister Matt Jones; CEO of Invest Alberta, Rick Christiaanse; and Mayor of Medicine Hat, Her Worship Linnsie Clark.
S3 Group's decision to expand and invest $7 Million into developing its Medicine Hat facility is supported by the Government of Alberta's Investment and Growth Fund (IGF) through a $1.3 Million targeted investment. Over the next five years, S3 Group plans to generate over 100 full-time jobs with careers in assembly, fabrication, welding, painting, accounting, administration, product design, and engineering.
The newly-acquired facility, comprising over 22,000 square feet of office and manufacturing space, will also become home to the Company's engineering centre of excellence, with its metallurgical lab and various testing equipment supporting new product development.
Richelle Andreas, CEO of S3 Group, expressed her gratitude for the collaborative support they received: "The Government of Alberta's investment in the IGF program demonstrates a commitment to economic growth, diversification, and job creation. Working with the teams at Invest Alberta, the City of Medicine Hat, and other regional stakeholders, it was clear how much they genuinely wanted to help our project succeed. For that, I am grateful. It reassures me that expanding into Southeast Alberta was the right decision."
Andreas further emphasized the Company's dedication and energy: "S3's commitment to giving back to our communities, providing high-touch customer service, and embracing a culture of continuous improvement is a good fit with the people of Medicine Hat. This community has a legacy of innovation, ingenuity, and hard work — and we are proud to be a part of it."
About S3 Group Ltd.
Headquartered in Swift Current, Saskatchewan and approaching its 58th year in agricultural manufacturing, S3 Group operates five facilities in three communities across North America. With a focus on products and innovation that contribute to sustainable farming practices, S3 Group provides engineering and manufacturing solutions to some of the world's most recognized brands in agricultural equipment. In addition, S3 has also developed a growing portfolio of patented S3-branded products across several product categories such as grain aeration fans, pneumatic systems for air seeders, and combine airbars.
S3's corporate values of Integrity, Character, Honour, and Joy are at the heart of its engagements with all the communities in which it operates. The Company sponsors numerous regional events, bursaries, scholarships, and sponsorships, focusing on long-term, positive, family-oriented community building.