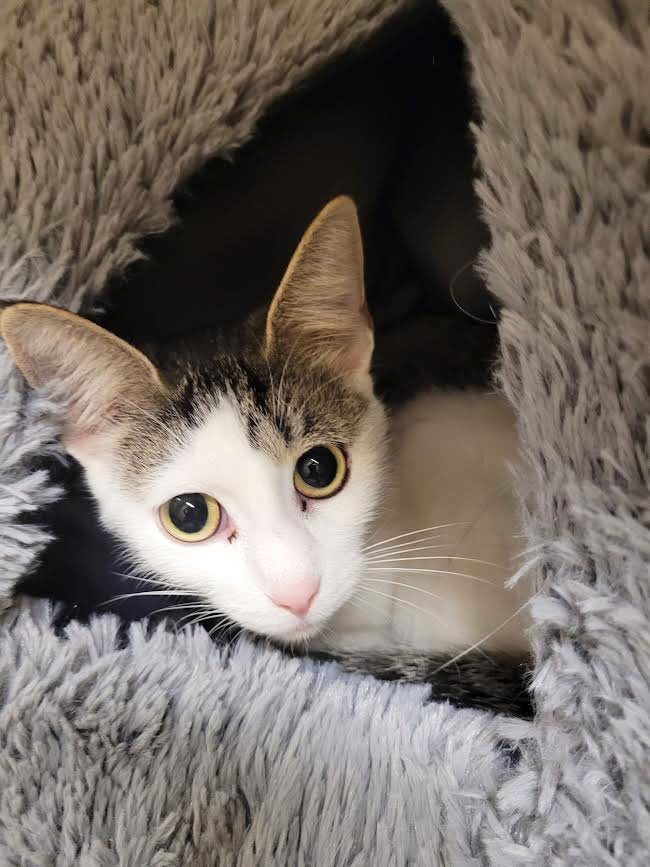 By Matthew Liebenberg
An evening of great food, music and dance will celebrate 50 years of caring for homeless pets and also assists the Swift Current SPCA to continue with this essential community service.
The Swift Current SPCA 50th anniversary Halloween gala takes place at the Legion Hall on Oct. 21 and will feature popular party band Men Without Shame.
"We're inviting the whole city and all of the southwest to attend," Swift Current SPCA Development Manager Joanne Schatkoski said. "We're going to whoop it up and have a great time!"
The Halloween-themed gala will add even more fun to the celebratory bash. Costumes are optional for the event, but there will be best costume prizes.
"We do have prizes for the best costumes and for the best couple or team," she said. "I think people are going to get very creative. I've already heard some of the costumes that sound like it's going to be a good one."
Tickets are on sale for $75 per person, which includes a catered meal, a cocktail and musical entertainment. A table of eight can be booked for $525.
Doors open at 5:45 p.m. and cocktails are at 6 p.m. She noted that the "amazing voice" of local musician Michael Pratt will be entertaining gala patrons during cocktail hour. This will be followed by a catered meal at 7 p.m.
"We are having a beautiful supper catered by Country Hills Catering, who is an excellent caterer and has amazing food, and then we're going to dance the night away to the famous band Men Without Shame," she said.
This Saskatchewan band is a guitar driven classic rock group. They provide a high energy performance that has proven to be popular at events across the prairies.
"They dress up like the 70's and the platform shoes, and they're a pretty cool band," she said. "They're lots of fun."
There will be a silent auction, raffle draws and a 50/50 draw during the evening. Local businesses have provided a variety of items for the silent auction and prizes.
"We've had very generous support from local businesses," Schatkoski noted.
All proceeds from the 50th anniversary gala will be used to support the work of the animal shelter in Swift Current.
"How we keep that shelter open is by fundraising and donations," she said. "That's the only way we keep our shelter open. So we really need this gala to be a sell-out so that we have enough funds to hopefully take care of the shelter for a couple of months."
It does not receive any provincial or federal core funding and it is also not affiliated with or funded by the Saskatchewan SPCA.
The Swift Current SPCA is a volunteer-directed, registered charity serving the entire southwest region. It relies on community support in the area to raise most of the funding required for the operation of the shelter.
She mentioned that around 85 per cent of their funding for annual operations are self generated.
"Every lemonade stand, every popcorn sale, garage sales, every sale that people have for us," she said. "It all goes to support our shelter."
Shelter staff care for between 500 to 600 animals a year. It is a no-kill shelter and animals are cared for until they are adopted by new owners.
The shelter has been especially busy this year and staff were taking care of over 100 animals towards the end of September.
"We are beyond full," she said. "We've had so many kittens. … It's just lots and lots of animals. The staff are run off their feet."
It resulted in an intake freeze due to lack of space and there were around 85 animals on a waiting list in late September.
The high number of animals that need care has an impact on shelter expenses and inflationary pressures have an impact on operational costs.
"Dog and cat food have risen about 30 per cent this year," she noted. "So everything's more expensive."
Tickets for the Swift Current SPCA 50th anniversary Halloween gala can be purchased by contacting Schatkoski through the organization's Facebook page or by texting or calling her at 306-560-8787.