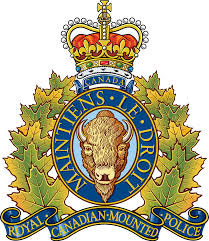 Submitted
Saskatchewan RCMP continues to work to maintain public safety in Richmound, SK.
"The safety and security of the communities we police is our top priority," says C/Supt. Tyler Bates, commander of Saskatchewan RCMP's South District. "We are aware of the presence of a group, sometimes referred to as the Kingdom of Canada, in Richmound, SK. We've received a number of calls for service related to this group's presence in the community over the past two weeks or so. Today, we will be bringing a mobile temporary RCMP detachment to Richmound, which will be staffed 24/7 and will allow our officers to quickly respond to any potential calls for service in the area. We will also be conducting regular patrols in the community."
The calls for service received from Richmound include the report of an assault, of threats, and of suspicious persons. All are under active investigation and we are unable to provide additional details at this time.
Further updates will be provided if and when necessary. As always, Saskatchewan RCMP will advise residents if there is an imminent risk to public safety.
Saskatchewan RCMP encourages everyone in the Richmound area to report any suspicious activity to police. Information can also be submitted anonymously by contacting Saskatchewan Crime Stoppers at 1-800-222-TIPS (8477) or www.saskcrimestoppers.com.