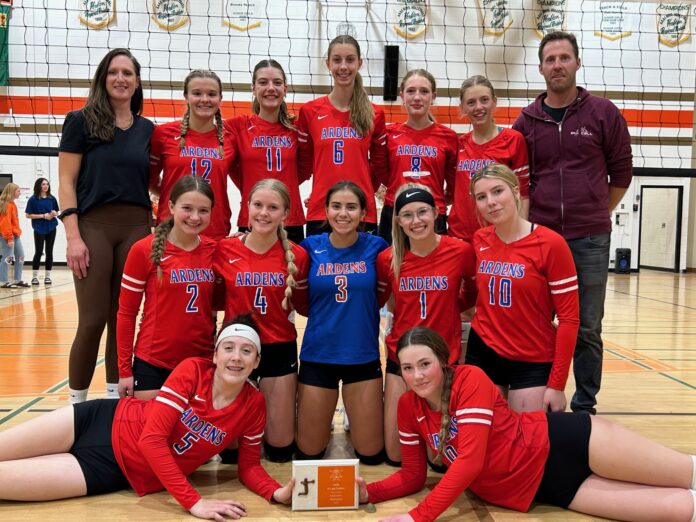 The Swift Current Comp. Junior Ardens red volleyball team won another gold medal at the Yorkton Senior Raiders tournament on Sept. 29-30.
The Ardens went 6-0 in the round robin with wins over the Yorkton Regional Senior Raiders, Langenburg, Melville, Yorkton Sacred Heart, Foam Lake, and the Yorkton Junior Raiders.
They defeated the Foam Lake Panthers (25-14, 25-21) in the semi-final.
The Ardens came back to defeat the host Raiders (22-25, 25-14, 15-11) in the championship match.
The Junior Ardens Red will head to Lumsden for a tournament on Oct. 13-14.