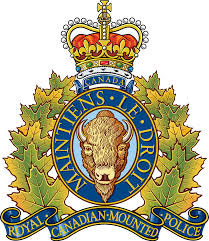 Submitted
Swift Current Rural RCMP are asking the public to report any information about the following incidents:
– In the early morning hours of August 29, 2023, a male suspect in a grey hoodie broke into a business in Lucky Lake. The male stole a welder and snowblower motor from the business.
– A number of traffic signs were knocked down in the RM of Carmichael between the late evening hours of August 15, 2023 and the early morning hours of August 16, 2023. A stop sign was stolen in the RM of Carmichael between April 27 and May 10, 2023.
– A pair of moose antlers were stolen from outside of a residence in Lucky Lake during the month of September.
Swift Current Rural RCMP continue to investigate these incidents. If you have any information regarding these or any other crimes in the area, please contact Swift Current Rural RCMP at 306-778-5550. Information can also be submitted anonymously by contacting Saskatchewan Crime Stoppers at 1-800-222-TIPS (8477) or www.saskcrimestoppers.com.