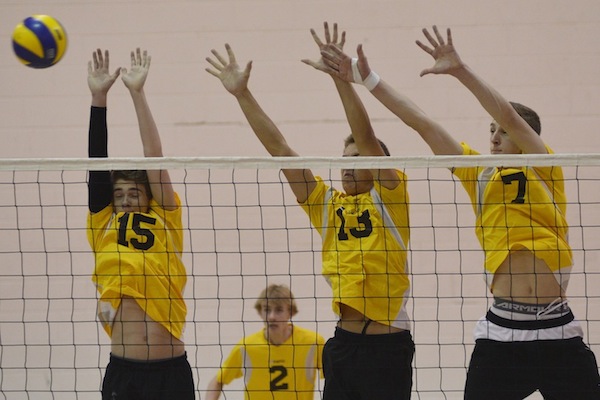 The Swift Current 18U Men Junior SunDogs hosted a six-team Sask Cup tournament over the weekend where they won gold.
The Junior SunDogs finished second in the round robin with a 3-2 match record. They opened the tournament with a straight set win over Regina's RVC Tropics (25-18, 25-22). The Junior SunDogs followed up with a win over Saskatoon HVC (25-19, 25-17).
They suffered their first loss to Lloydminster's Rustlers 18U (25-23, 16-25, 6-15). The SunDogs concluded the opening day with another three-set loss to RVC 18U (13-25, 25-23, 12-15).
Sunday, the SunDogs, coached by Les Collins, wrapped up the round robin with a win over Rustlers 17U (25-20, 25-14).
The SunDogs took on Saskatoon HVC in the semi-final and advanced with two straight 25-23 wins. They got a second shot at RVC 18U in the championship match. Regina took the first set 25-21 and Swift Current responded with a 25-19 win in the second set. The 18U Junior SunDogs clinched gold with a 15-9 win in the third and deciding set.