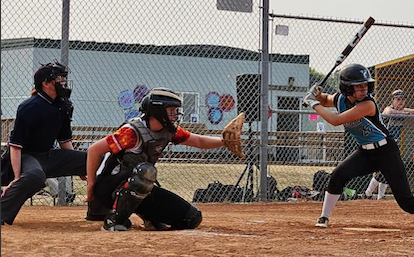 Swift Current's Aurora Van Wormer won bronze at the 2023 U19 Womens Western Canadian Softball Championship.
Van Wormer helped the Southeast SuperNovas to a 6-3 record at the nine-team tournament in Regina on August 4-7.
The SuperNovas lost their opener 1-0 to Manitoba's Central Energy. They rebounded that evening with a 12-8 win over the host Regina Riot.
On day two, the SuperNovas won 7-4 over the Elnora Eagles. They added an 8-6 win over the Calgary SBR Surge that evening.
Sunday, they defeated the Vancouver Wildcats 2-0 and lost 8-2 to the Cloverdale Fury. They finished the day with a 13-3 win over the Eastman Phillies.
In the playoff round, the fourth seeded SuperNovas defeated the Vancouver Wildcats 7-1 and then lost 5-4 to the Cloverdale Fury to take home bronze.
The Central Energy defeated the Cloverdale Fury 7-0 in the championship game.