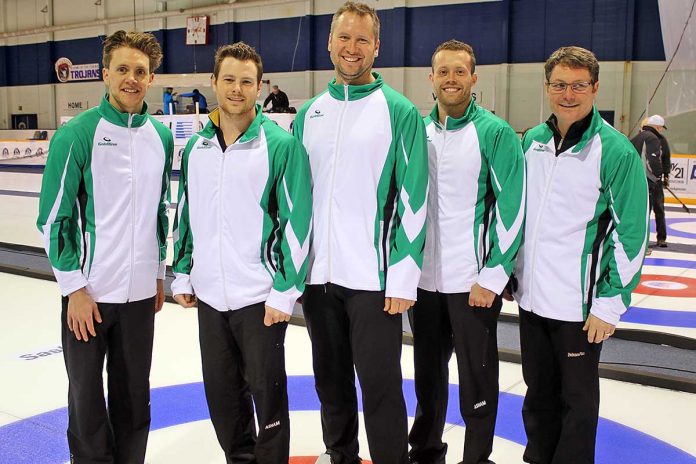 Team Casey lost their opening game 6-5 to Manitoba's Mike McEwen to open the 2017 Tim Hortons Brier on Saturday in St. John's, Nfld.
Cabri's Shaun Meachem is making his Brier debut, playing second on the rink skipped by Adam Casey and playing out of the Highland Curling Club.
Saskatchewan led 2-1 after three ends, but McEwen notched two-point ends in the fourth and sixth and then stole one in the seventh end to go ahead 6-3. Casey replied with a single in the ninth and stole one on the 10th as the comeback bid fell just short.
Saskatchewan will return to action Sunday morning against Alberta's Brendan Bottcher.