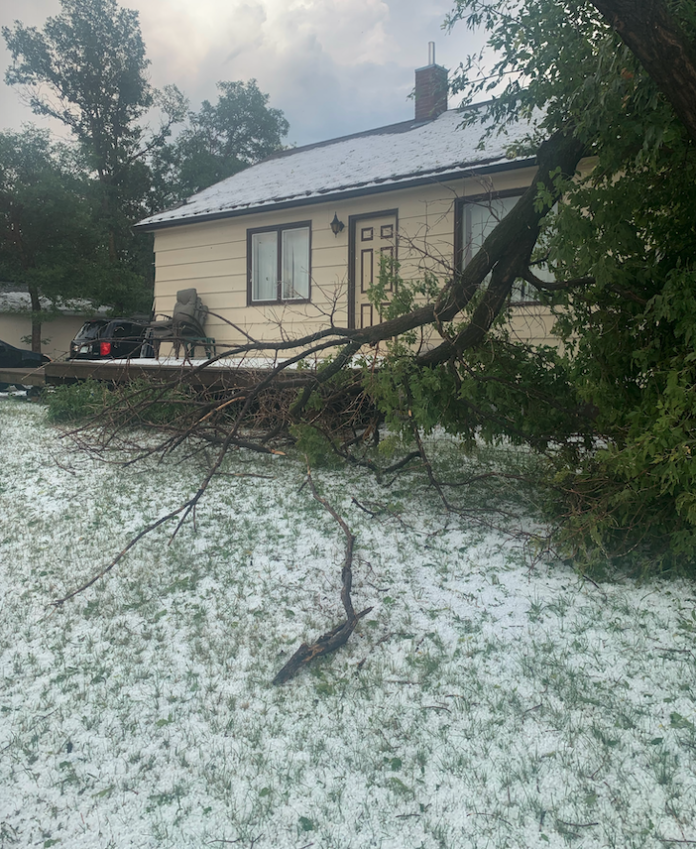 Submitted by City of Swift Current
The City of Swift Current experienced a 1:100-year rain event on Saturday July 22, 2023, in the early evening, from approximately 6:00 – 7:00 pm, dropping between 25 mm to 75 mm of rain over its duration.
"To break it down – many people assume a 1:100 rain event means this kind of event happens only once every 100 years – but that's not the case. It's a probability ratio. A 1:100-year event has a 1% chance of happening in any given year," explains Chief Administrative Officer, Jim Jones. "A 1:20-year event has a 5% chance of occurring in any given year, a 1:5-year event has a 20% chance, and so on."
Mr. Jones continued, "The City's storm drainage system consists of the minor and major system. The minor system is designed for a 1:5-year event, capable of handling approximately 18.75mm of rain within one hour, via gutters, catch basins, and underground pipes, to the major system. The major system is designed for up to 1:100-year probability, conveying overland stormwater via roadways, ditches, natural waterways, temporary detention areas and storm ponds."
The City of Swift Current has upgraded its storm water management system spending upwards of $2.4M toward improving drainage since the summer of 2019, when on June 18th, a 1:100-year thunderstorm hit the City.
However, Saturday's storm system dropped 75 mm of rain within the hour, accompanied by pea sized hail and heavy wind, resulting in accumulation of ice, shredded leaves and branches that plugged roadway gutters, complicating the flow in a manner that could not have been prevented. Multiple City crews were dispatched to assist with the clearing of debris to allow the water to drain.
The storm caused some citizens and businesses within the City to incur damages that are not covered through their insurance. With these types of natural disasters, individuals can then seek compensation or assistance through the Provincial Disaster Assistance Program, or PDAP. The City will file a PDAP Emergency Relief funding report, which will be presented at tonight's regular City Council meeting, July 24, 2023. The application forms for PDAP will be available as early as Tuesday, July 25th, either at City Hall or online.