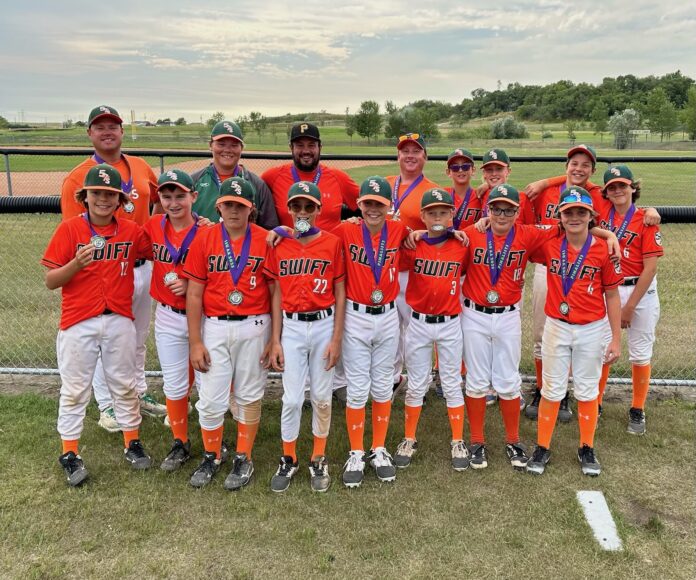 The Swift Current 13U AA Black Diamond Energy Solutions 57's placed second in the Regina Baseball League this season.
The 57's finished with a 16-3-1 record in the regular season and then finished 3-2 in the post-season, losing both games to the Estevan Brewers.
They dropped the final 16-6 to the host Estevan Brewers on July 17. Vann Deobald and Carson Uteck each doubled in the loss. Jacoby Patzer, Linden Wagner, Spencer Gader and Alexander Argue all hit singles.