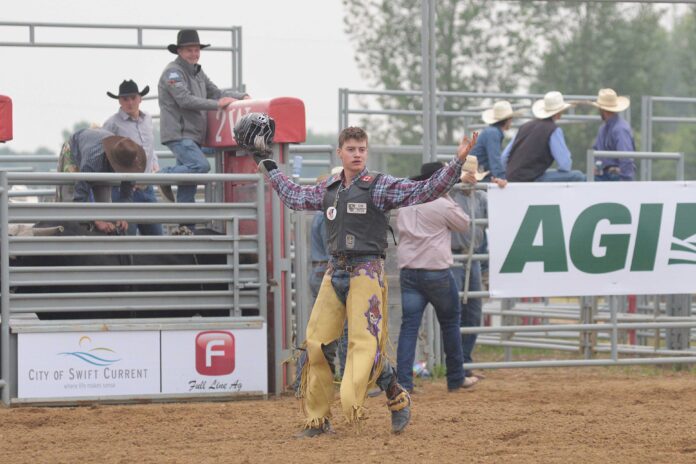 Grady Young's breakout season continued in Swift Current when he won the Dorie's House Classic event on July 13.
The Leader cowboy surpassed the eight-second threshold in both rounds of the Bull Riders Canada event on Thursday at Kinetic Exhibition Park.
Young, a BRC rookie, was second in the opening round when he rode Batter Up for 84.75 points. Meadow Lake's Marshall Senger won Round One when he totalled 85.2 points on Black Sea.
Young had the top score in the Championship Round with 86 points on Irish Yoga. Gordon Erickson (Sundre, AB) had the only other qualified ride with 76.5 points on Aerial Assault.
Young remained in second in the BRC season standings with $20,414 this season after a $2,730 payday, trailing only Arrowwood's Beau Gardner this season.