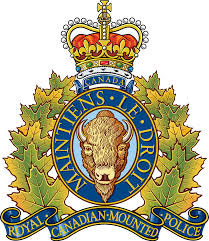 Submitted
The Swift Current City RCMP have again been receiving a number of complaints in the last 2 weeks of online fraud and phone scams and it seems to have increased in the last week. The most recent online scam is an emailed letter from "Saskatchewan Police" and the "Executive Director of the Saskatchewan Police Commission."
The letter states that the email recipient is being investigated for child pornography, pedophilia, cyberpornography and exhibitionism. The letter also states that that you need to "register by email within 48 hours" so that a warrant can be issued and arrested and put on a National Sex Offender Registry.
Swift Current RCMP want to remind the public that the police will never contact you by email regarding criminal charges against you. Swift Current RCMP also want to remind the public to be wary of unsolicited emails and emails threatening legal action. They also suggest that you do not click on any email links or attachments from unknown senders.
If you believe that you have received a fraud/scam email, please call the Canadian Fraud Prevention Line at 1-888-495-8501 or online at https://www.antifraudcentre-centreantifraude.ca/report-signalez-eng.htm to report it. If you fell victim to this scam, and provided personal information, please contact your local police service.