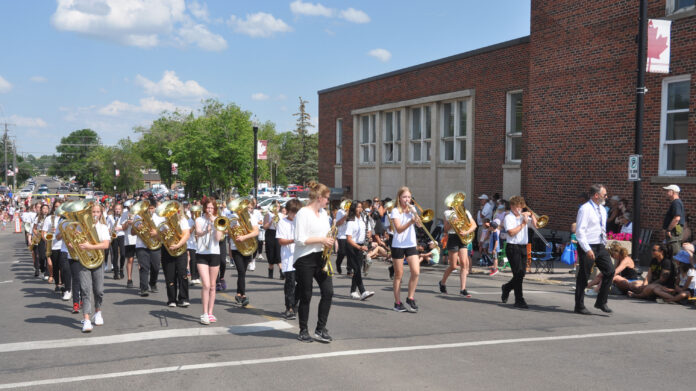 Submitted
The SaskTel Kiddies Day Parade was one of the main attractions on the first day of the 2023 Frontier Days, June 28. The event is a popular Frontier Days tradition with a parade route from Memorial Park through downtown Swift Current. There were around 65 entries for the parade. Participants received hotdogs and ice cream upon their return to the park. The theme of this year's parade was "Let's Celebrate" and there was prize money for the winners in different categories. The 85th annual Frontier Days took place over a four-day period until July 1 at Kinetic Exhibition Park with activities for the entire family. Below are the category results for the Kiddies Day Parade.
Family costume: 1 st First – Melissa Sawatky family; 2nd – Blanke family, 3rd – Wiebe family.
Decorated bicycles: 1st – Ellie Wheeler; 2nd – Emberland Rogowski; 3rd – Sierra, Miranda, Brookie, Naomi and Jaden.
Costume: 1st – Jettlyn Merrett; 2nd – Brynn Ruets; Noah Holmes, McKinley Houthton; 3rd – Kaestin Singbeil.
Parade theme: 1st – Ronin Legere; 2nd – William Boardman; 3rd – Montgomery Gerbrandt, Louise Gerbrandt, Delaney Parks and Gibson Parks.
Pet entry: 1st – Mikayla, Merrick, Josh, Snuggles the duck, Cookies and Snickers; 2nd – Danika Koltun and Minnie the sheep; 3rd – Elisabeth, Jewitt and Samson.
Hometown Pride: 1st – Annika Sivaruban.