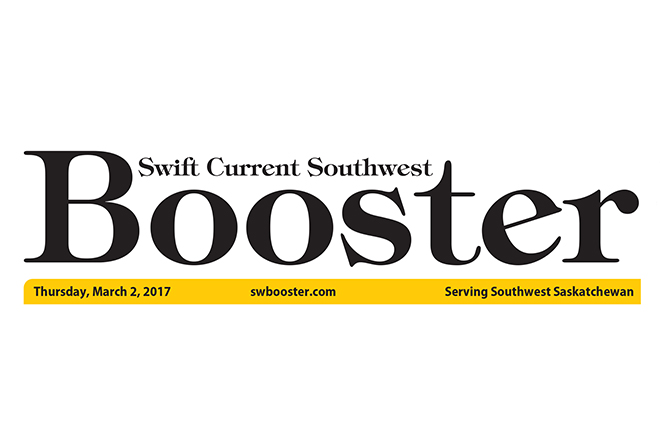 The Medicine Hat News media network is expanding.
The Swift Current-based Southwest Booster, which distributes almost 14,000 editions weekly and operates a regional news web service, has become a sister company to the Alberta Newspaper Group.
The move was announced to employees earlier this week, with managers stating the addition shows the strength of local publishing, local advertising and news gathering.
"We're really excited about what this will add to our network and very happy that the Booster is joining our family," said Mike Hertz, group publisher for Alberta Newspaper Group, based in Medicine Hat.
"We really believe in the newspaper industry. We're continuing to expand and work with our communities."
The Southwest Booster employs six people in Swift Current.
Hertz says no major changes are planned but readers and advertisers will see improvements phased in.
"In all our markets we preach local readership, and we really work hard to make sure the local market is looked after," said Hertz. "It gives the opportunity for readers to have a dialogue in our papers."
The Thursday paper is distributed each week by businesses and also through home delivery, along with flyers.
It also operates a website that covers news, sports, agriculture news and other items important to Swift Current and region, including areas from the Montana border north to Leader.
Alberta Newspapers already operates local papers in Maple Creek and Shaunavon, as well as publishing the Prairie Post, which serves southeast Alberta and southwest Saskatchewan.
Hertz described the coverage area as vast but well covered.
"We really feel we're covering southwest Saskatchewan very well, and we enjoy very high readership in that area."
The Booster began publishing in 1969 and acquired the Swift Current Sun in 1997. It had recently been operated by TransContinental Printing until last year when that company's 13 papers in Saskatchewan were purchased by Star News Publishing of Wainwright.