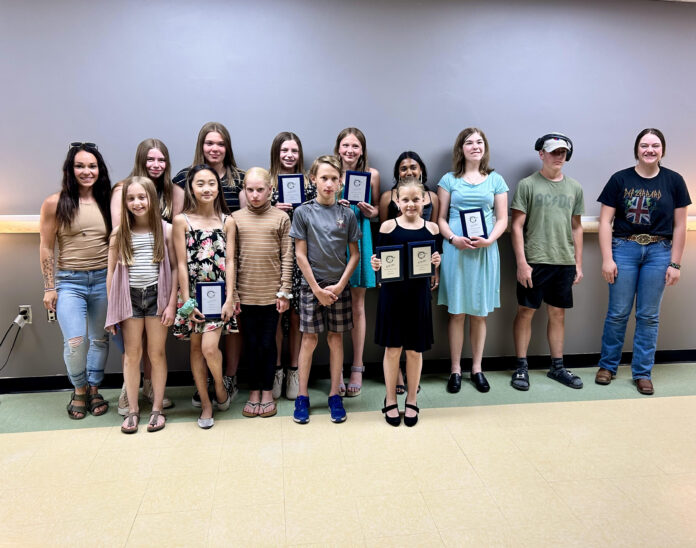 The Swift Current Barracudas Swim Club wrapped up their 2022-23 season at Fairview Pool.
The Barracudas celebrated their accomplishments this year with an awards banquet held at Twist of Fate Health and Fitness on June 21.
Awards were presented to the following swimmers:
Top 10 and Under Swimmer – Holli Filson
Top 11/12 Swimmer – Bria Filson
Top 13/14 Swimmer – Layton Deimert
Top 15 and Over Swimmer – Connor Amundson
Top Rookie – Yujin Kim
Most Improved Swimmer – Ross Reimer
Swimmers Choice Award – Lucy Thomliston
Coaches Choice Award – Pip Christopher
Most Dedicated Swimmer – Holli Filson.
The club also had six swimmers attend the annual Mike Mintenko Summerfest meet in Moose Jaw to finish the season. Lucy Thomliston, Bria Filson and Connor Amundson all medalled in their races.
Registration is now open for our 2023-24 season as the Barracudas look forward to welcoming new and returning swimmers to the pool September 11.