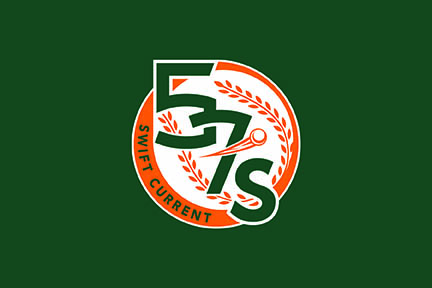 The Swift Current Wildflower Florist 18U AAA 57's are hoping to help a few of their community's bravest young women this weekend.
The 57's will be hosting a double header against the Sask Five Giants on Saturday. The team will be raising funds to help offset the medical costs of Bella Thomson and Rustyn Paul.
Paul, 6, is currently undergoing chemotherapy for leukemia. Thomson, 9, has spent over 850 days in hospital and underwent over 20 surgeries for an array of medical conditions.
The team will be having a barbecue at Mitchell Field and all proceeds will go to Bella and Rustyn.
CONCESSION PRICES
Cheeseburger, chips, and pop – $10
Double cheeseburger, chips, and pop – $13
Gluten free cheeseburger, chips, and pop $15
Hot dog, chips, and pop – $8
Popsicle $1
A donation jar and 50/50 will also be set up to raise money.
The double header at Mitchell Field will begin at 11 a.m. on Saturday.