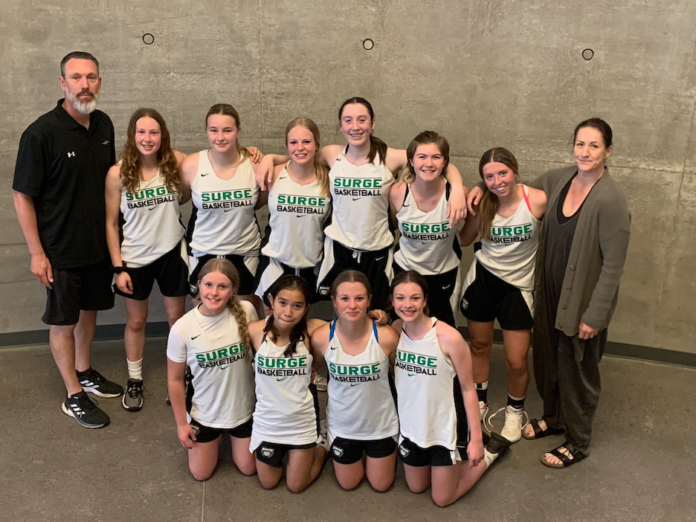 The Surge U15 girls faced their toughest competition of the spring club season at the Alberta Shooting Stars Basketball Tournament in Calgary. The Surge ran into three athletic, skillful, and well-coached teams as they finished without a win.
They dropped their opening game 54-33 to the Lethbridge Clippers after scoring only two points in the second quarter. Naimy Regier led the Surge with eight points and was named Player of the Game. Danica Jackson followed with seven points and Bree Pavely added six.
The Surge lost their second game 73-24 to CBA U14. Jackson scored 12 points, while Shaelyn Dueck added four points and was named Player of the Game.
The Surge closed out the season with a 63-50 loss to the Big Rock Rocks. Jackson led the way with 18 points, followed by 15 from Regier and six from Pavely. Aftyn Bakus was named Player of the Game.