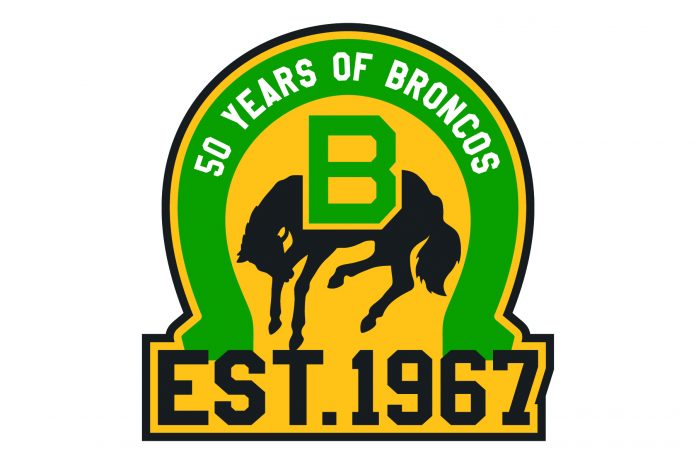 Swift Current Broncos' 2016 first-round pick Logan Barlage continues to add to his impressive hockey resume. The rookie forward added four Saskatchewan Midget AAA Hockey League honors after a dominating debut campaign with the Prince Albert Mintos.
He was named a member of the First All-Star Team, won the Rookie of the Year Award, was named the league's Top Forward, and capped it all off by being named the league's Most Valuable Player.
Barlage, who recently turned 16, was second in the regular season with 37 goals and 76 points in 44 games with the Mintos.
The Mintos have advanced to the second round of the playoffs after defeating the Saskatoon Contacts three games to one in the opening round. Barlage is currently tied for fourth in playoff scoring with five points in four games after ending the series with a goal in double overtime Thursday.
The Humboldt native was the fourth overall pick in the 2016 WHL Bantam Draft and has already appeared in two games with the Broncos.
Fellow Swift Current Broncos' prospect Ethan Regnier was also named a forward on the First All-Star Team.
The Regina  native finished sixth in league scoring with 54 points in 44 games with the Swift Current Home hardware Legionnaires.