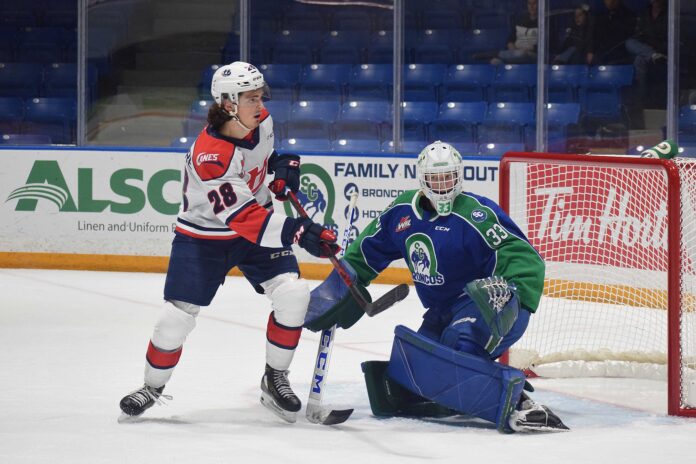 The Swift Current Broncos began altering their roster for the 2023-24 season with a trade on May 29, acquiring overage forward Tyson Laventure from the Lethbridge Hurricanes.
Laventure is heading into his fifth season in the Western Hockey League, splitting time between the Prince Albert Raiders and Lethbridge Hurricanes. He totaled 22 goals and 26 assists in 64 regular season games last season with the Hurricanes before adding one assist in four playoff games.
The Broncos sent a fourth-round pick in the 2026 WHL Prospects Draft to Lethbridge in exchange for the 6'3'' Lloydminster product. Laventure has 43 goals and 56 assists in 195 regular season games in the WHL since being drafted 31st overall by the Raiders in 2018.
The Broncos finished last season with three 2003-born players on the roster. Defenseman Adam McNutt and forwards Braeden Lewis and Caleb Wyrostok could all compete with Laventure for the three overage spots next season.