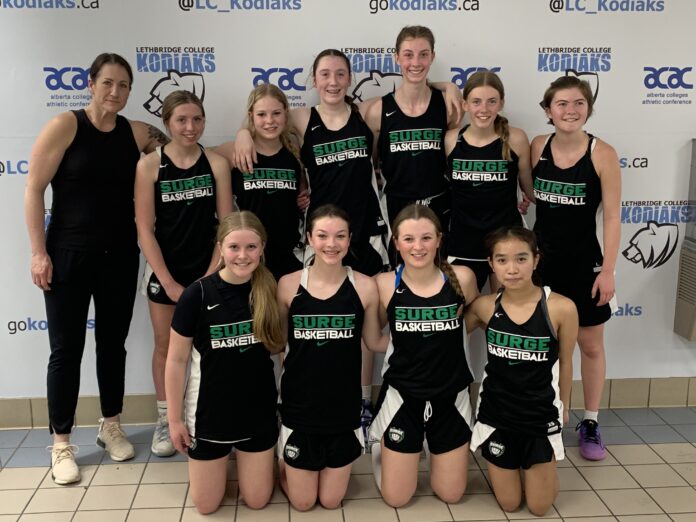 The U15 Surge girls basketball team made its season debut in Lethbridge at the LMBA Battle of the Bridge Prelim tournament over the weekend.
The Surge lost their opener 51-47 in overtime to LCBC. Danica Jackson led the Surge with 15 points, followed by 11 from Talyah Cuthbert and eight from Naimy Regier. Bree Pavely was named the Booster Juice Player of the Game.
The Surge dropped their second game 50-48 to Express U15. Pavely led the offense with 13 points, followed by nine points from Jackson and Regier. Regier was named the Player of the Game.
The Surge were held to 12 first-half points by Garden City Basketball in their final game, a 50-30 loss. Jackson poured in 18 points, followed by six from Cuthbert and four from Pavely. Cuthbert was named the Player of the Game.
"The girls showed real improvement on defense and shooting from the perimeter," said coach Adam Jackson.
The U15 Surge will be in Moose Jaw for the Premier Prairie Classic on May 19-21.