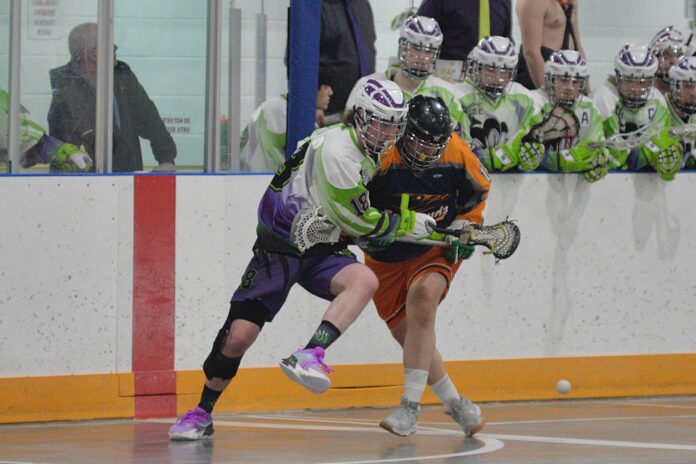 The Swift Current Wolverines opened the Prairie Gold Junior Lacrosse League season with a dominant win over the visiting Regina Barracudas on Saturday.
The Wolverines scored six unanswered goals in the first period on their way to a 12-3 victory.
Riley Pribyl led the Wolverines with two goals and three assists. Kaiden Fletcher had a hat track, including the first goal of the season only 13 seconds into regulation.
Austin Klimm added two goals and one assist, while Riley Schafer added one goal and two assists.
Adam Zanidean had a two-goal outing, while Carter Michaluk and Isaac Froese each added a goal and an assist. Grady Henderson notched a single assist.
Tanner Hall, Austin Enright, and Colton Bergen replied for the Barracudas.
The Wolverines will be back at home on May 6 at 7:30 p.m. when they host the Prince Albert Predators.
The league is comprised of five teams this season, including the Saskatoon Junior Swat and the Moose Jaw Mustangs.